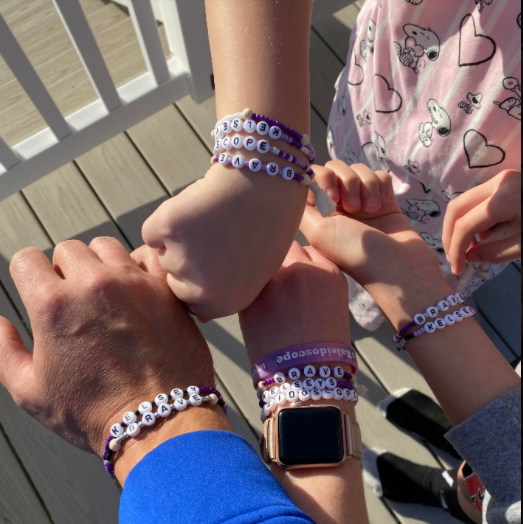 It's been more than a year since Brave took on a new meaning for our family. Brave became the word Kelsey's brother placed on headbands and has worn faithfully for over a year. Before the pandemic came, through the pandemic, and today.
Brave has become a favorite word for us.
We receveid these bracelets. They once again remind us to be Brave, have hope, and feel grateful.
Thank you to all of our supporters, those who think of us, and all who show bravery today and every day. We see you.